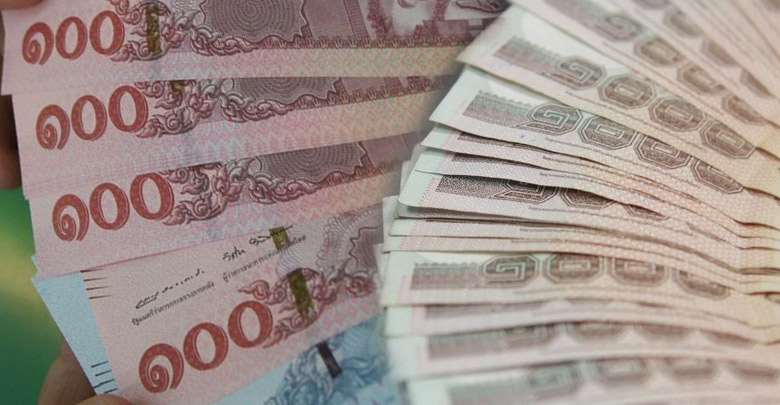 The private sector once again urged the Bank of Thailand to curb the soaring baht, while the recent cut of 25 basis points of the policy rate had little or no effect on the national currency.
The Joint Standing Committee on Commerce, Industry and Banking (JSCCIB) called on politicians, the Bank of Thailand and the Ministry of Finance to contain the baht's strength as soon as possible in order to preserve the country's competitiveness, said Supant Mongkolsuthree, President of the Federation of Thai Industries.
The latest cut of the policy rate did not stop the baht's appreciation, which weighs on exports, tourism and foreign direct investment, said Mr. Supant.
« Additional measures may be needed to cope with the stronger baht, » he added.
Since the beginning of the year, the baht has risen by 10 and 14% against the Chinese yuan and the South Korean won.
The Thai currency has also jumped by about 6% against the US dollar since January, the best performance in Asia. The Vietnamese dong, one of the regional competitors, remained stable against the greenback.
In its report following the meeting of 7 August, the Monetary Policy Committee of the Bank of Thailand expressed concerns about the impact that fluctuations of the baht could have on the economy. These concerns have been reinforced by the context of growing international trade tensions.
The central bank has launched a drive to control short-term offshore fund inflows by reducing its supply of new bonds.
It then intensified its initiatives by lowering the ceiling on non-resident accounts from 300 to 200 million baht per person, while requiring a declaration stating the names of the beneficiaries for all Thai debt securities held by non-residents.
If, as expected, the US Federal Reserve eases its policy once again, the baht should strengthen further.
The strong baht causes growth forecasts to fall
The JSCCIB wishes to participate in a fiscal and monetary committee initiated by Deputy Prime Minister Somkid Jatusripitak to help policy makers identify ways to stimulate the economy, Mr. Supant said.
Predee Daochai, president of the Thai Bankers Association, reminded that a stronger baht reduces the country's competitiveness, amid an economic slowdown and a trade war between the United States and China.
Thailand's growth is expected to be below 3% this year, down from initial expectations, and projections could be further reduced by next month.
The JSCCIB forecasts that the trend in overseas shipments will be in the range of -1 to 1% this year.
The Committee considered that economic momentum in July remained sluggish, with only gold allowing exports to emerge positively.
In addition, domestic consumption was sluggish, while investment remained stable.
The stimulus package announced by the government could somewhat offset the effects of these negative factors. However, it will take some time for measures to promote foreign investment to deliver tangible results.