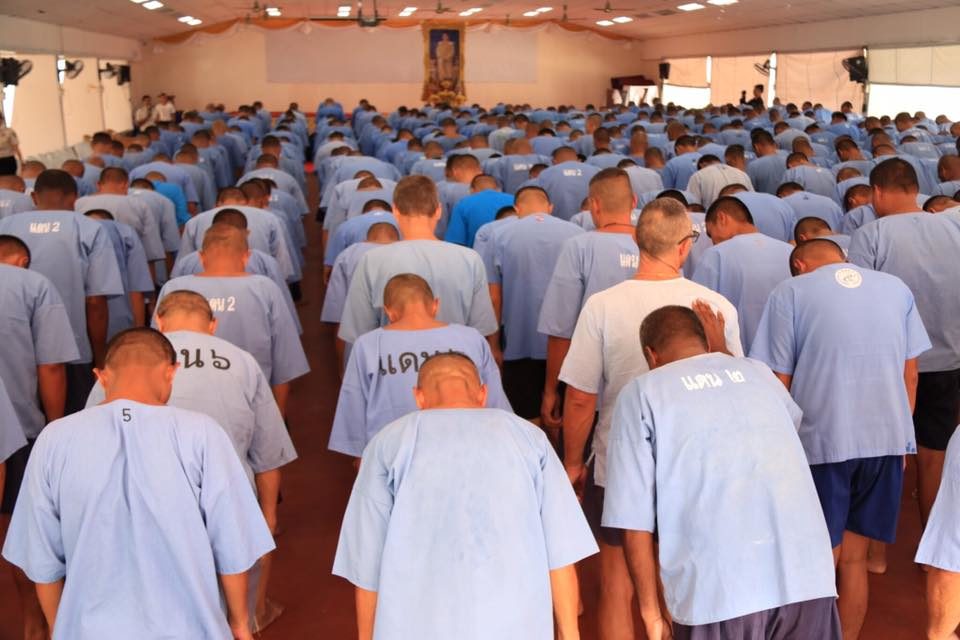 To mark his coronation and allow detainees to bounce back into better lives, the King of Thailand has granted pardons to several tens of thousands of prisoners, who will be released or have their sentences reduced.
Among those on the verge of release are political prisoners such as Jatupat Boonpattaraksa, better known as Pai Dao Din, imprisoned in August 2017 on charges of lèse-majesté, and five ex-leaders of the former « yellow shirts » party (royalist), the People's Alliance for Democracy.
These are Chamlong Srimuang, 83 years old, Pibhop Dhongchai, 72 years old, Somkiat Pongpaibul, 68 years old, Somsak Kosaisuk, 72 years old, and Suriyasai Katasila, 45 years old.
Last February, the Supreme Court found them guilty of storming the Government House and damaging its assets during their political demonstrations against the government more than a decade ago.
The Royal Decree, which contains 20 sections and sets out the criteria and conditions for granting this royal pardon or reduction of sentence, came into force on Saturday 4 May, one day after its publication in the Royal Gazette.
Under the terms of the decree, royal pardons are granted as part of the coronation of His Majesty the King, in order to help prisoners reintegrate into society by becoming good citizens.
Convicted prisoners who have performed community service, those already on probation, those with one year or less to serve, and people with disabilities and serious illnesses, such as terminal cancer or AIDS, will be released.
For the first time, these pardons also apply to women who have already served at least half of their sentence, to those aged 60 and over whose remaining period of detention does not exceed three years and to women prisoners aged 70 and over.
Other inmates include those under the age of 20 who have served at least half of their sentence and those considered exemplary with less than two years to serve.
Repeat offenders, those whose behaviour has been deemed unacceptable and those sentenced to death or life imprisonment are not concerned.
Under the terms of the decree, two famous detainees – former Minister of Commerce Boonsong Teyapirom and former Head of the Department of Special Investigation Tarit Pengdith – should not be released.
Those convicted of drug trafficking, human trafficking or corruption will receive a smaller reduction in sentence.
The Royal Decree will be issued in the country's 143 prisons and the process should be completed within the next 4 months, reports Post Today.